Meadowdale Beach - Meadowdale Beach Park Invasive10/08/2022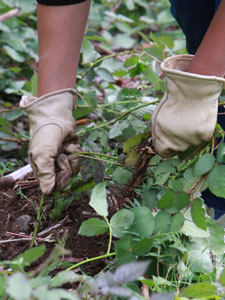 Activities
Join us for a restoration volunteer event at Meadowdale Beach Park. We will walk a mile or so into the park to remove ivy and yellow archangel at the lower end of the park that has begun to take over trees and surrounding vegetation. By removing these plant species, we are helping create a healthier local greenspace!
Open to the public
All ages OK
1 out of 15 volunteers registered.
What to Bring
Dress in layers and wear clothing that you don't mind getting dirty. Closed-toed shoes, long sleeves, and pants are recommended. Bring a [reusable] water bottle and a snack. We will be providing tools as well as gloves. If you have your own work gloves, feel free to bring them
Where to Meet
Meadowdale Beach Park, 6026 156th St SW, Edmonds, WA 98026
We will meet at the picnic bench near the parking lot by the access trail. Please plan to arrive 5-10 minutes early to find a parking spot and sign in. The parking lot can fill up early on Saturday mornings.
Meeting Location Map
Where to Park
If the parking lot is full, there is street parking up the hill on 60th Ave. W. Be sure to park only in designated areas that are signed for public parking;.